Carrog, near Corwen
Call: 01490 430272
We are finally open once again!
We're very excited and pleased to announce that we are open once again from 12 noon till 9pm for drinks, and for food from 12 noon till 8pm. Food is also available to takeaway by phoning your order through as usual. We are offering a slightly pared-down menu but as always, there is something to satisfy different dietary needs.
For staff and customer safety we have made a few physical and operational changes to comply with the COVID 19 guidelines. This means that you need to book a table for food and drinks by phoning 01490 430272. Alternatively you can email us on info@thegrouseinncarrog.co.uk or direct message us on our Facebook page, but response times may vary when using email. Hand sanitising stations have been made available for use on arrival and we will be providing table service for food and drinks to minimise the movement of customers.
It's been a while, but we can't wait to welcome you back soon - Sarah and The Grouse Inn Team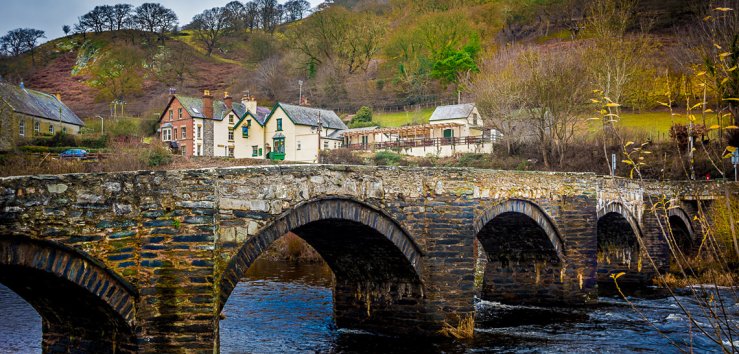 The pub on the River Dee with a view like few others

A warm welcome or, Croeso, as we say in North Wales. Staff have been welcoming locals and visitors to The Grouse Inn since the 19th century, before which it was a farmhouse. Open all year round, and with our own sizeable car park, we serve locals, hikers, cyclists, dog walkers, tourists and campers alike.

Stunning views - The surrounding Area of Outstanding Natural Beauty is breathtaking, and The Grouse Inn overlooks an ancient stone bridge of five arches, spanning the River Dee. Built in 1660, the bridge connects Carrog's caravan site and railway station to the farming and village community.

Home-cooked food - We offer traditional pub fare, from curries and stews to full Sunday lunches. Well known favourites include fish & chips, gammon steak and whole grilled trout, and we have an in-depth understanding of lactose and gluten free catering. We don't do 'posh' food, just great food cooked with care.

Cask ales - As an independent licensee of JW Lees, we stock a range of beers and lagers, but since cask ales are the life blood of a company that's brewed beer since 1828, we're sure to have something to suit your taste. Try a bottle of our legendary Harvest Ale, or the zesty, amber Dragon's Fire, an all-malt cask ale.
Read about one of our latest reviews from the Daily Post Taste Test...
Pub food near the steam railway station in Carrog, between Llangollen and Corwen